According to the Zillow Home Value Index, August 2019,
"The median price of homes currently listed on Hilton Head Island is $436,000."
And literally thousands of homes are listed throughout the island
at any given time—with the majority of them showing up on the MLS.
So...do you want a buyer to pick your listing FIRST?
Yeah, so do we.
Images Designed to Win You More Listings and Sales
(Check our Price List below)
Promote Yourself and Your Listings
Increase your internet presence!
We create short video ads that specifically advertise your business team, services, your listings, or even YOU.

Easily upload our short, custom-designed video to your Facebook Page—or just about anywhere else on the internet. It's quick, easy, and affordable.

Contact Us For More Info!

PLAY DEMO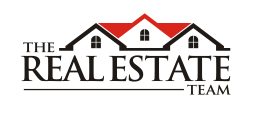 TommyHiltonHead Photography+Film Is A Member In These Associations:

And if you're a Realtor® in the Low Country, you know your first impression must be your best. You have only one business card. Why not put your best HeadShot on it?

Anyone can snap a picture of you; but we create a portrait of who you are. We bring out the story that everyone else misses. It's called HEADSHOTSfirstLOOK™, only from TommyHiltonHead Photography+Film.

Visit our HeadShot website to see why more Realtors come to
TommyHiltonHead Photography+Film for their HeadShots.